Welcome to the Myra Gueco Bernecker, Ph.D. Secure Patient Area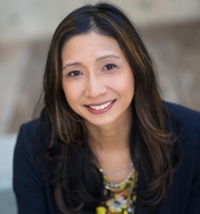 My fee is $195 for a 45-minute session. I accept credit cards (including Health Saving Accounts), checks, and cash for payment.


Hours:
Mon. 9:00 AM -6:00 PM
Tues 1:00 P.M.-4:00 PM (Marin)
Wed. 9:00 AM-6:00 PM
Thurs. 9:00 AM-4:00 PM (Marin)
Fri. 9:00 AM-6:00 PM


This is a secure, HIPAA-compliant website.

You can register following these simple steps:

NEW PATIENTS:
1. Click on the REGISTER icon and complete a bit of personal information including your email.
2. You will receive an email so that you can CONFIRM your REGISTRATION.
3. SCHEDULE your APPOINTMENT by selecting your preferred time on my online calendar.
5. I will call you back to speak on the phone briefly (up to 10 minutes) to determine whether my practice can address your needs.
4. Sign the online forms electronically.

I look forward to working with you!


RETURNING PATIENTS:
1. Click on the LOGIN icon.
2. Enter your login and password.
3. Click on CALENDAR icon
4. Choose your a date and time.
Log in to the secure portal. If you have not received an email with a username, please Register.